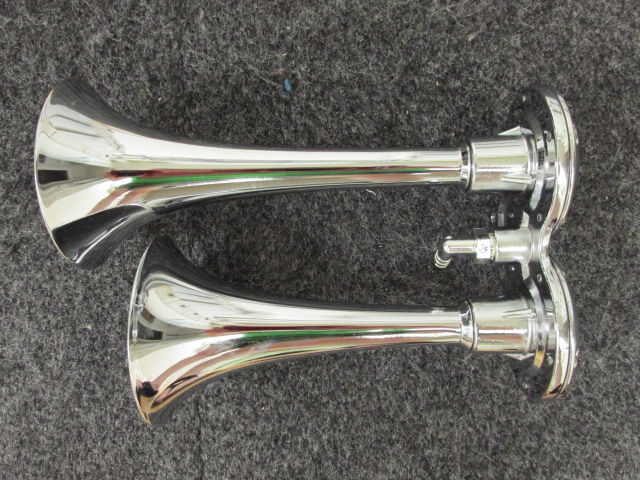 NEW Longer Duals. Will ONLY fit Softails, 30% off STURGIS SALE while supplies last.

New Dual Horns, longer, louder, and deeper tone. Will ONLY fit softails, will not work on rubber mounted engines: Road Kings, and Ultras-too much vibration will break horns!
Don't forget to order a pair of NOSE CONE DIRT GUARDS to protect trumpet opening from dirt, and bugs.